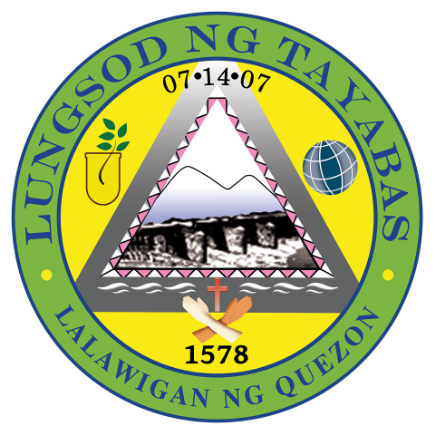 The Mission of Tayabas City is best described by Section 16 of Republic Act 7160 also known as the New Local Goverment Code of 1991.
"Section 16. General Welfare. Every Local Government unit shall exercise the powers expressly granted, those necessarily implied thereform, as well as powers necessary, appropriate, incidental for it's efficient and effective governance, and those which are essential to the promotion of the general welfare, Within their respective territorial jurisdictions, local government units shall ensure and support, among their things, the preservation and enrichment of culture, promote health and safety, enhance the right of the people to balanced ecology, encourage and support the development of appropriate and self reliant scientific and technological capabilities, improve public morals, enhance economic prosperity and social justice, promote full employment among their residents, maintain peace and order, and preserve the comfort and convenience of their inhabitants.
Blessed by its Glorious History and Enabled by the Courage, Dignity and Faith of its People.
THE CITY OF TAYABAS serves nearby towns and the whole province of Quezon as the Navel of Cultural Heritage; Center for Trade and Commerce; and the Cradle of Water Source;
We, THE TAYABASIN, are healthy, educated, disciplined and a firm believer in the Creator.
We LIVE IN A COMMUNITY with appropriate and adequate infrastructure; an ecologically- balanced city hazard-free environment; with a strong economy; and led by institutions and civil society organizations which are accountable and transparent.
FOR THE NEXT GENERATION OF TAYABASIN, WE COMMIT OURSELVES.