SINUGNO
Grilled Tilapia gives a smokey flavor and neutralizes its coconut milk creaminess. A perfect match for steamed rice. Regularly available at Fisher's Lake, Kamayan sa Palaisdaan and Palaisdaan Restaurant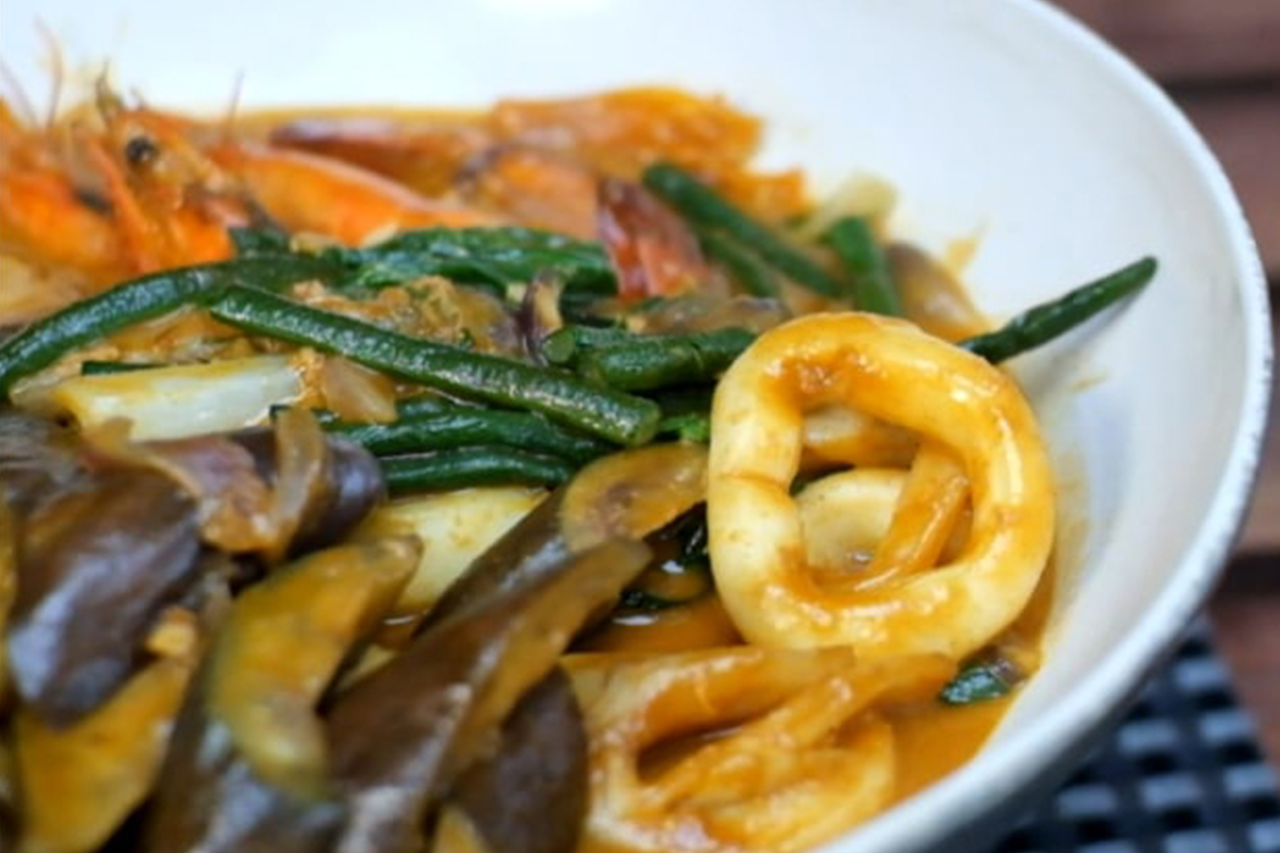 SEAFOOD KARE-KARE
A variation of peanut stew with select seafood, pechay, string beans, eggplant, and banana blossoms. Regularly available at Kusina ni Pareng Avel, Fisher's Lake, Kamayan sa Palaisdaan and Palaisdaan Restaurant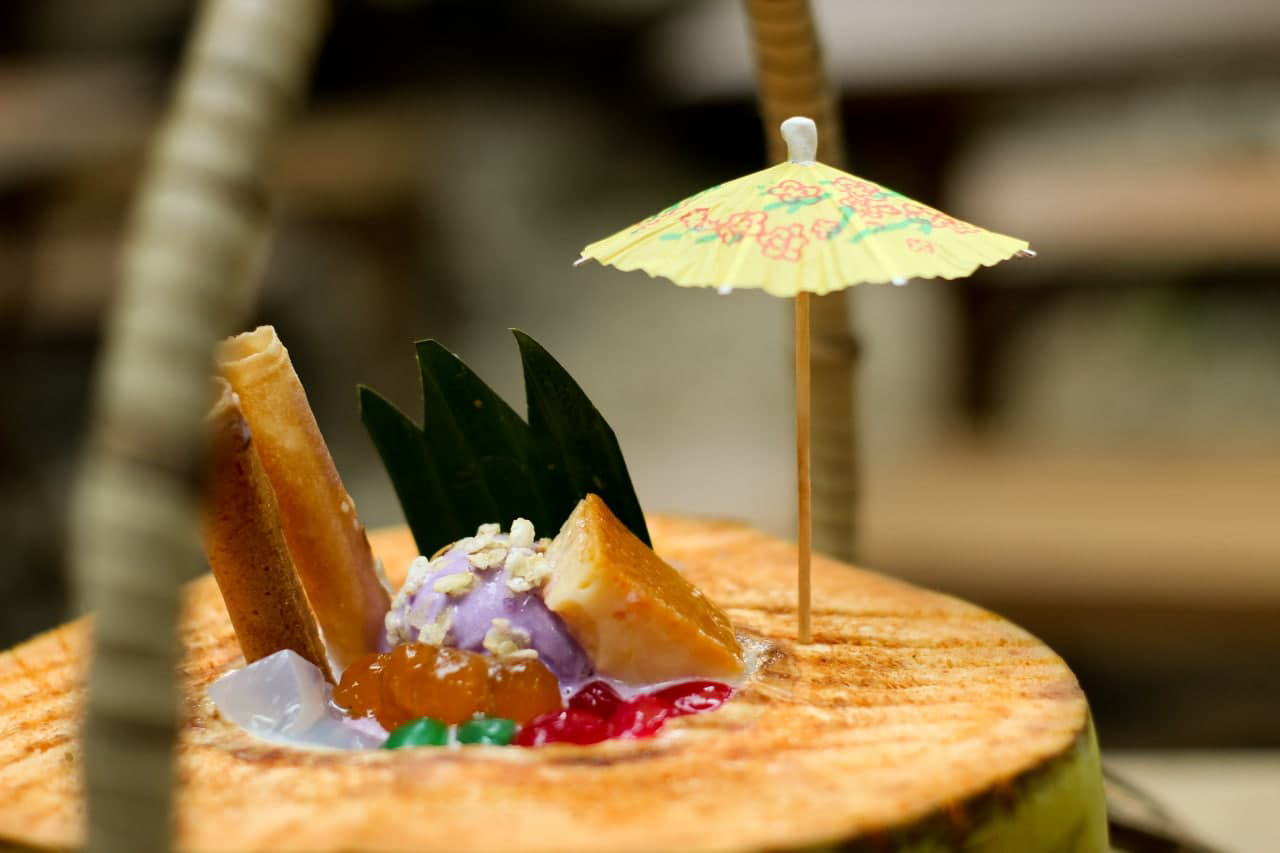 BUKO DE HALO-HALO
A unique and delectable Halo-Halo is served inside a coconut with overflowing toppings that are perfect for family and friends.
Regularly available at Juan's Famous Buko de Halo-Halo.
PINAIS
A flavorful native delicacy known in Tayabas made of grated young coconut with shrimp and garlic wrapped in banana leaves and steamed in coconut water. Usually available at Brgy. Dapdap.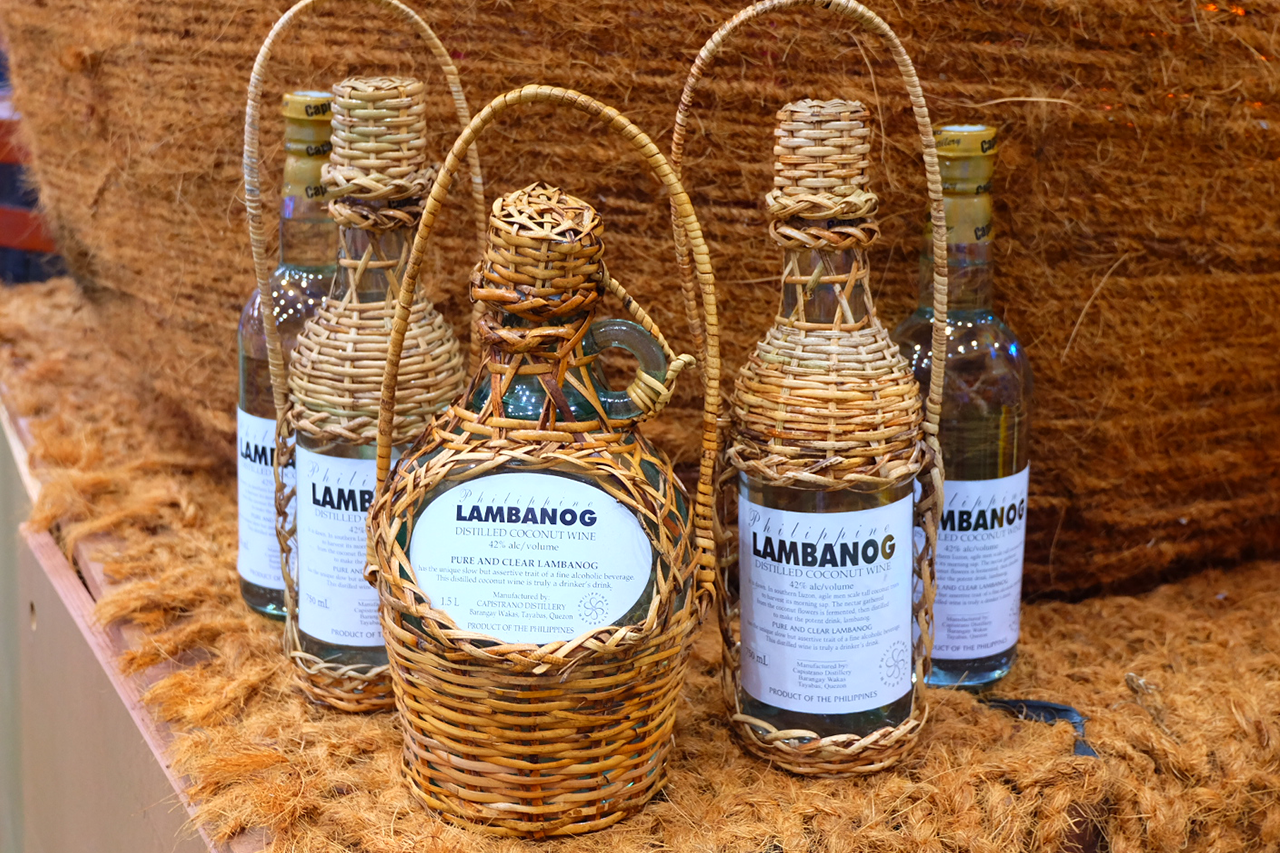 LAMBANOG
A coconut vodka known as "Lambanog." It is a palm liquor distilled from coconut sap. Well known for its strong alcohol content. Regularly available at Mallari and Capistrano Distillery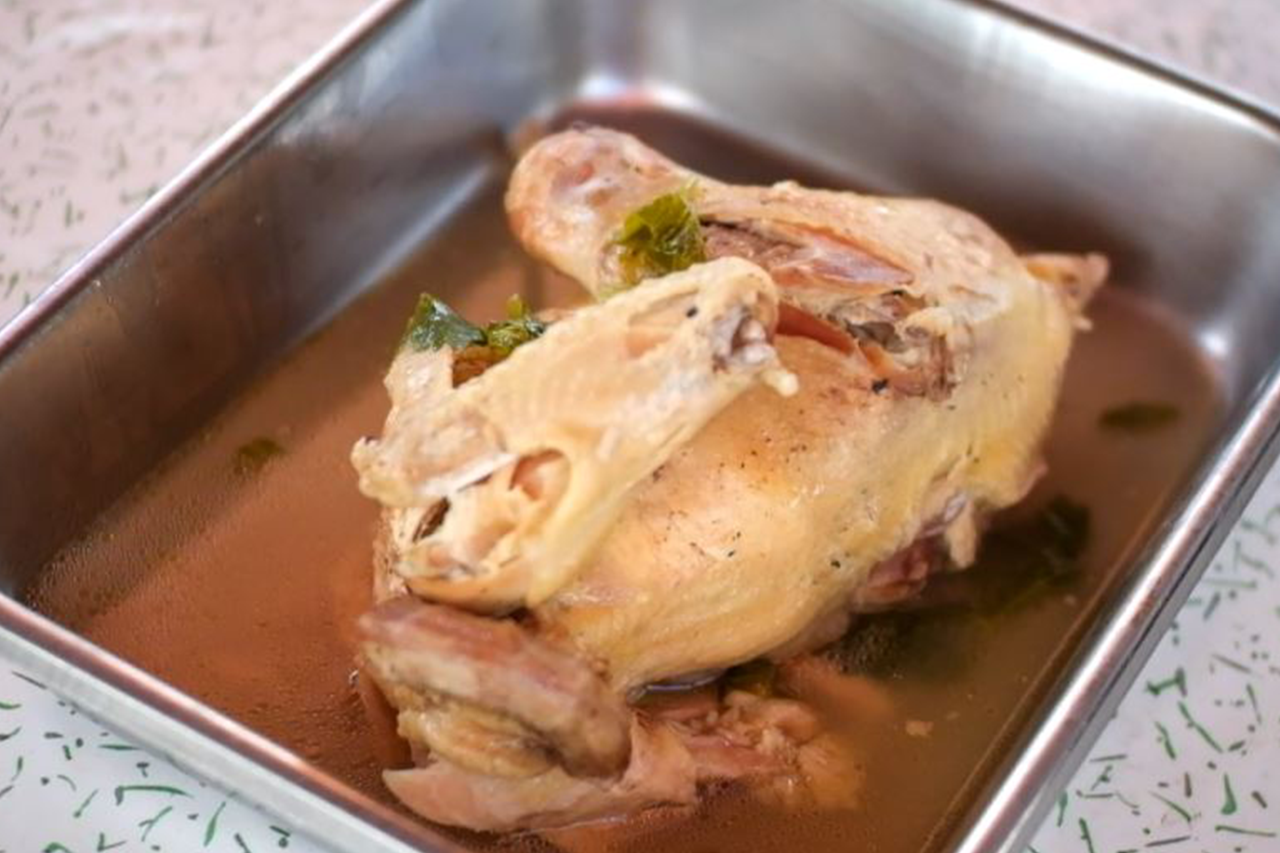 DELINONG MANOK
This dish is made special by the flavorful taste of slow-cooked, boiled native chicken stuffed with its own giblets and glutinous rice.
Ordered in advance at Kusina ni Pareng Avel, Fisher's Lake and Kamayan sa Palaisdaan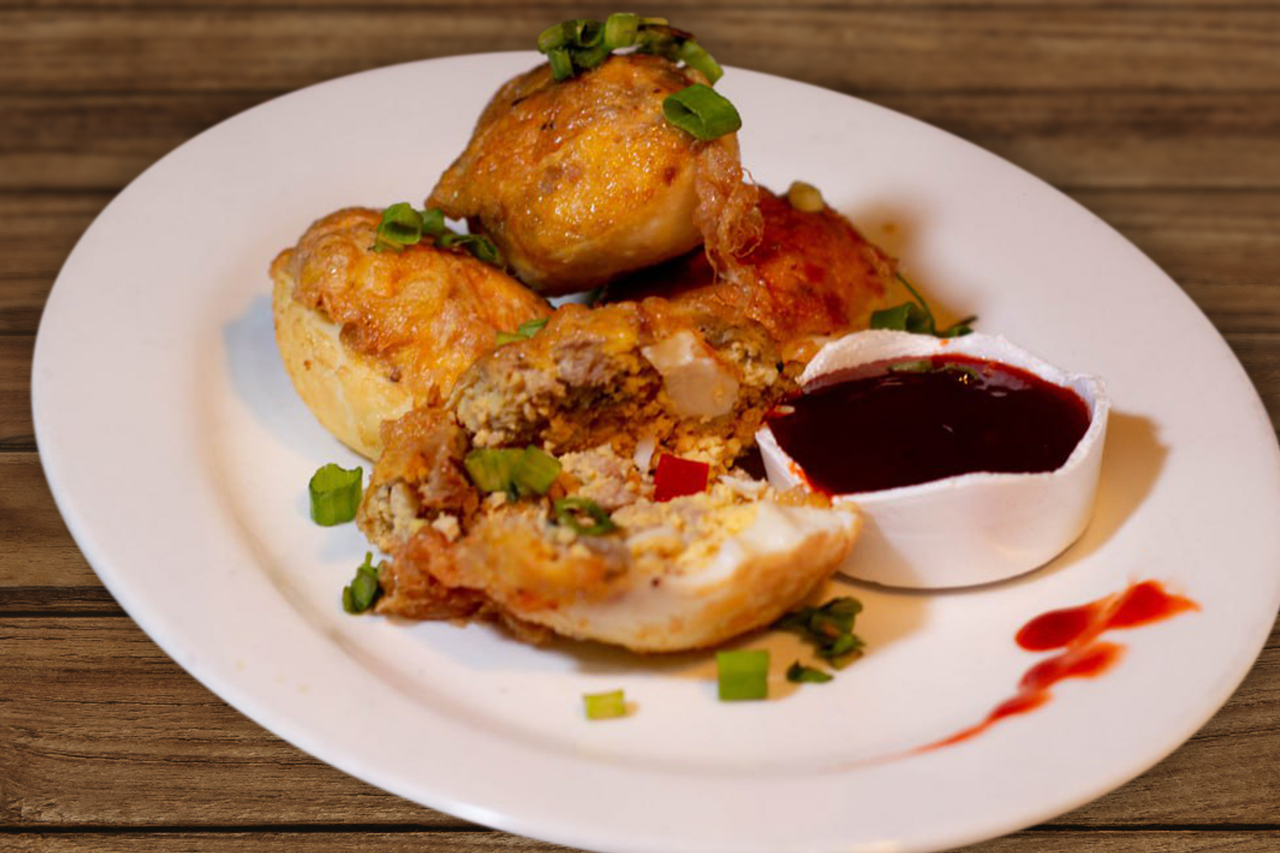 DOÑA AURORA
Fried hardboiled egg stuffed with a mixture of minced meat, onion, garlic and egg yolk. Named after Doña Aurora Quezon.
Usually available at Dizon Bakery near the old City Hall, and other carinderias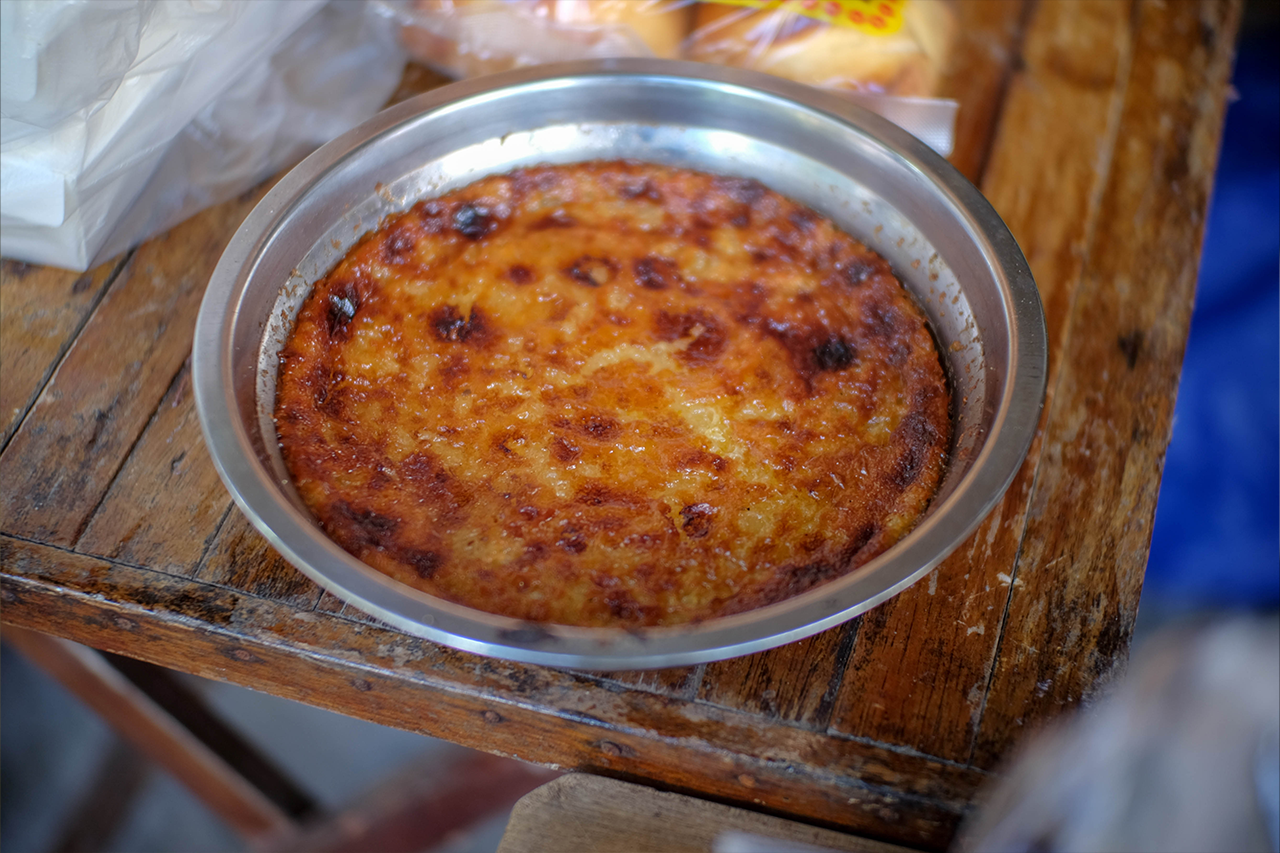 BUDIN
Budin is also known as "Cassava Pudding." A popular delicacy in Tayabas and is made of cassava, coconut, sugar, and margarine topped with cheese.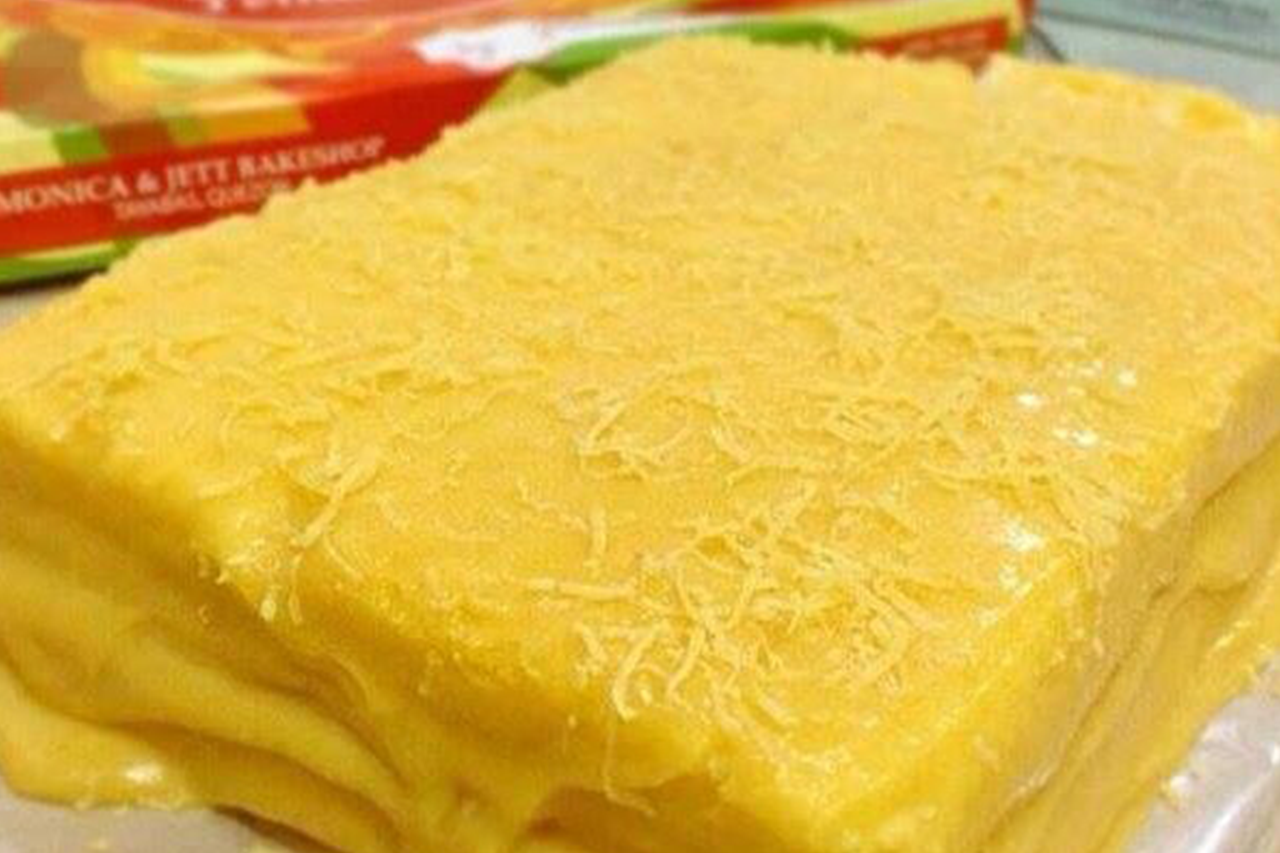 YEMA CAKE
Sponge cake with grated cheese on top and yema frosting between layers. This baked treat is usually served as a scrumptious dessert or snack.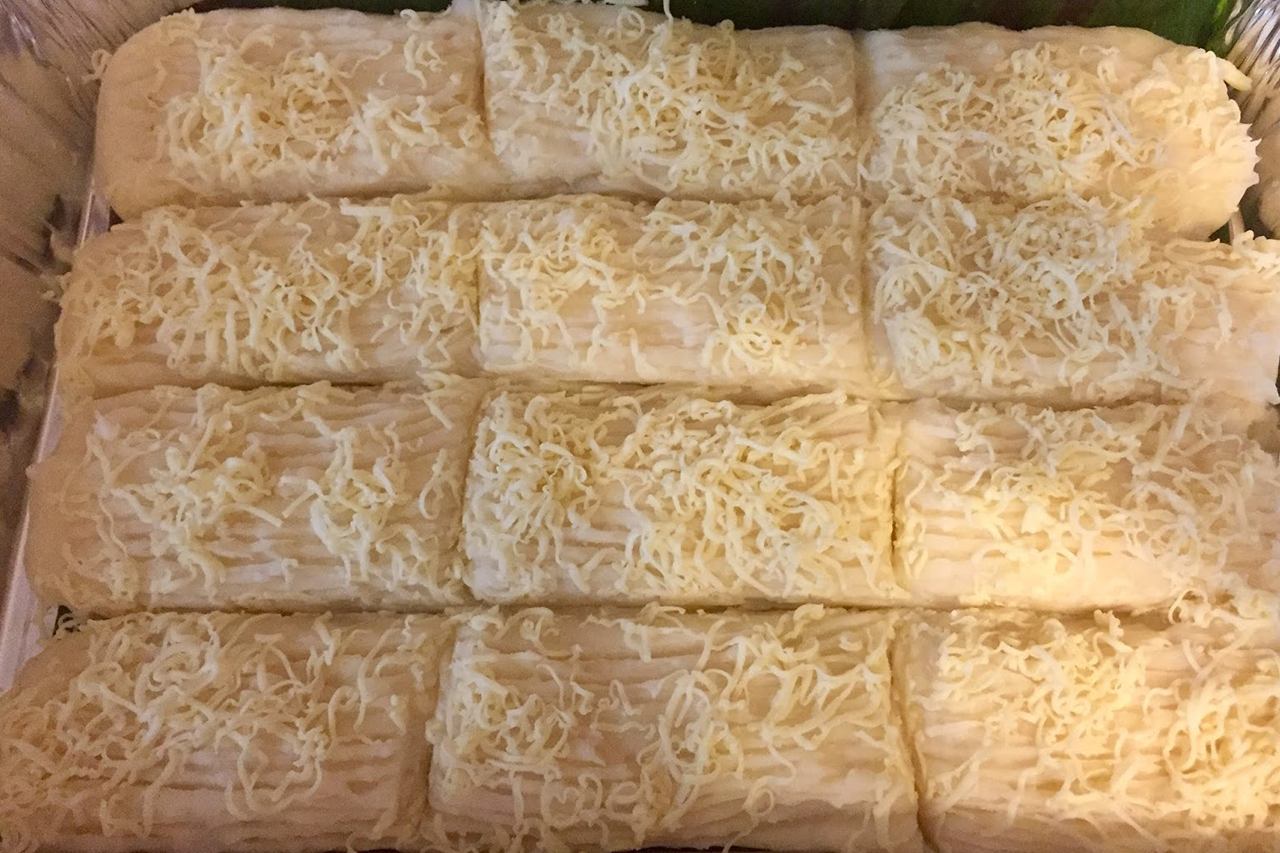 MINUKMOK
A sweet delicacy made by pounding cassava or banana in the "lusong" and "halo" blended with butter, margarine, and sweetened condensed milk or sugar. Perfect for a midday snack.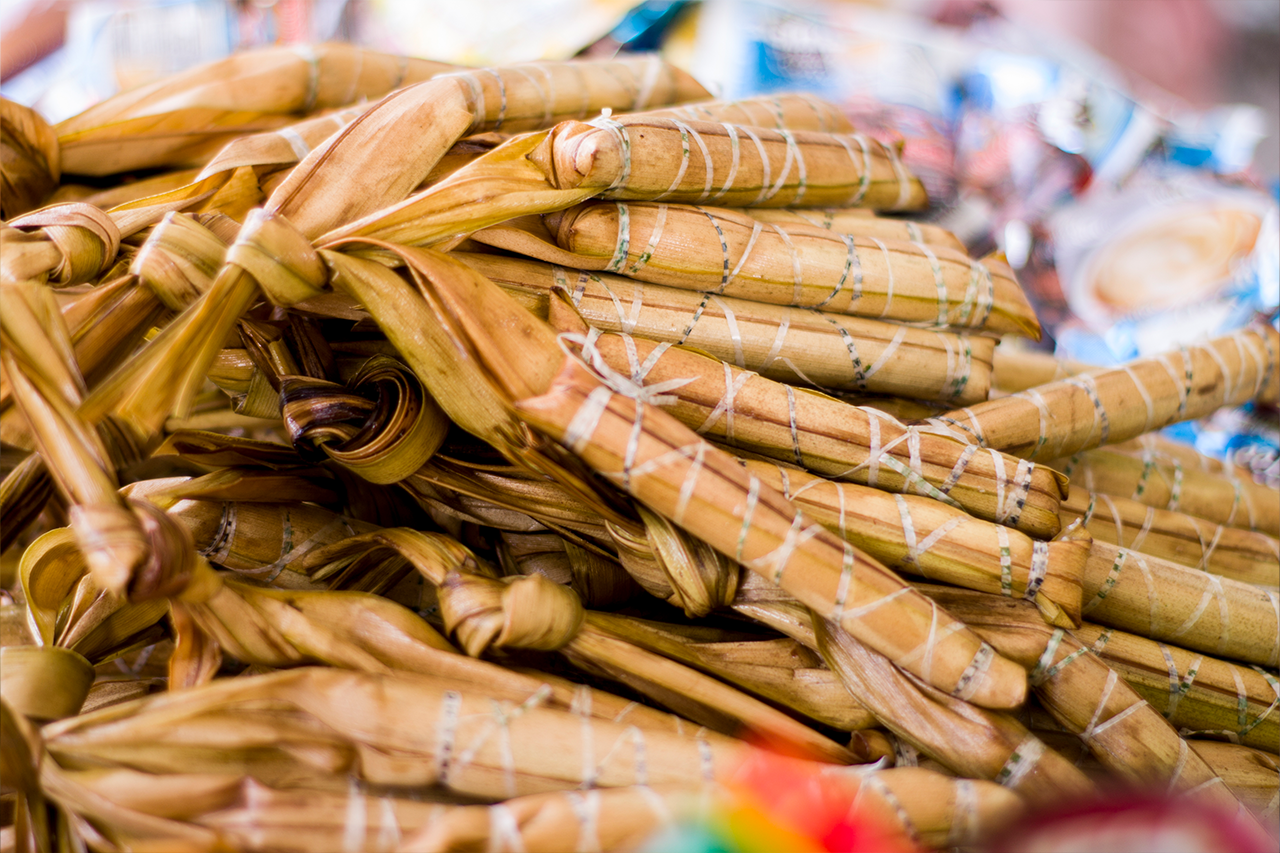 SUMAN
Made from glutinous rice and creamy coconut milk wrapped in buli (palm leaves). Best eaten when dipped in sugar or coconut jam.