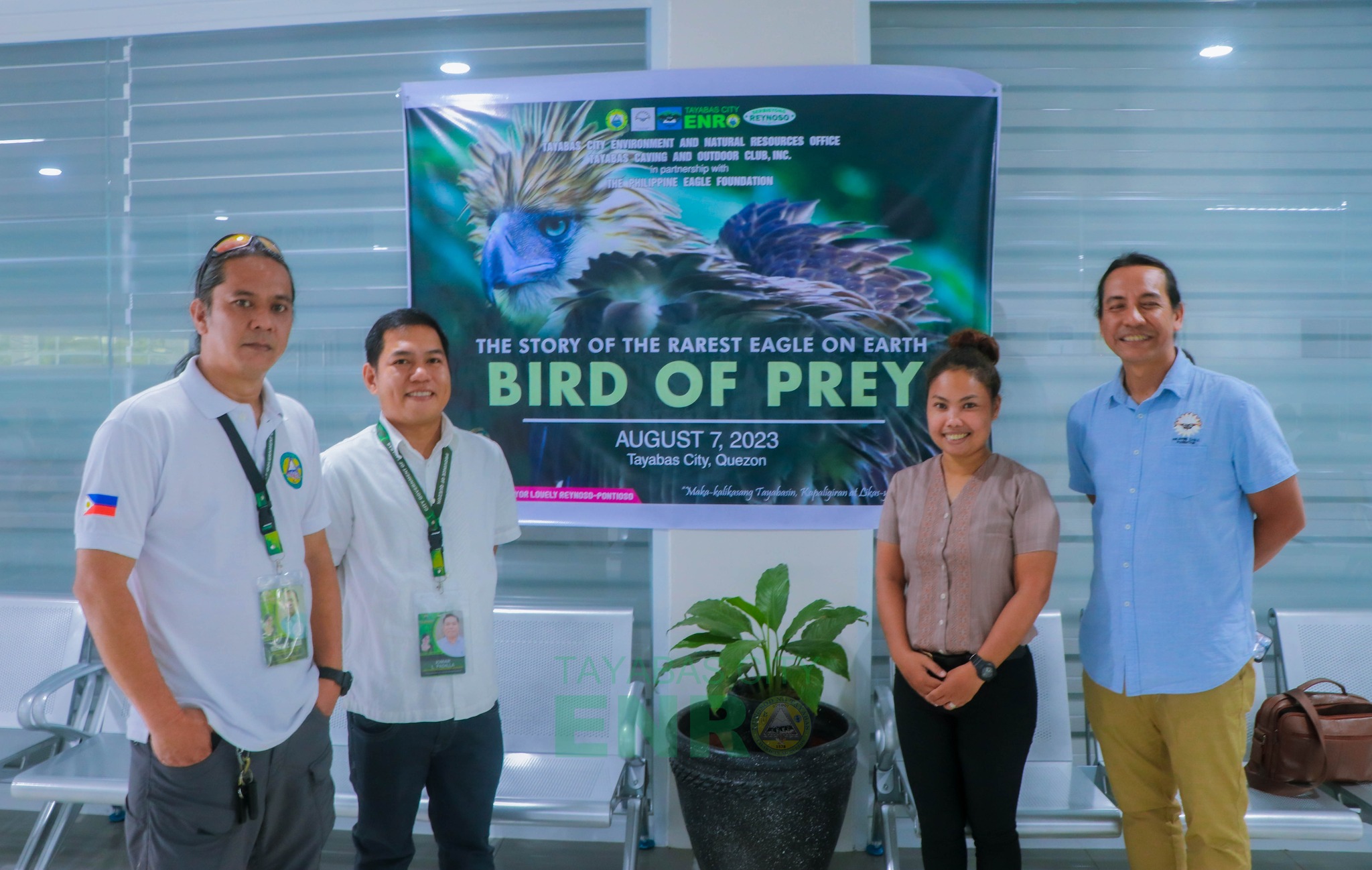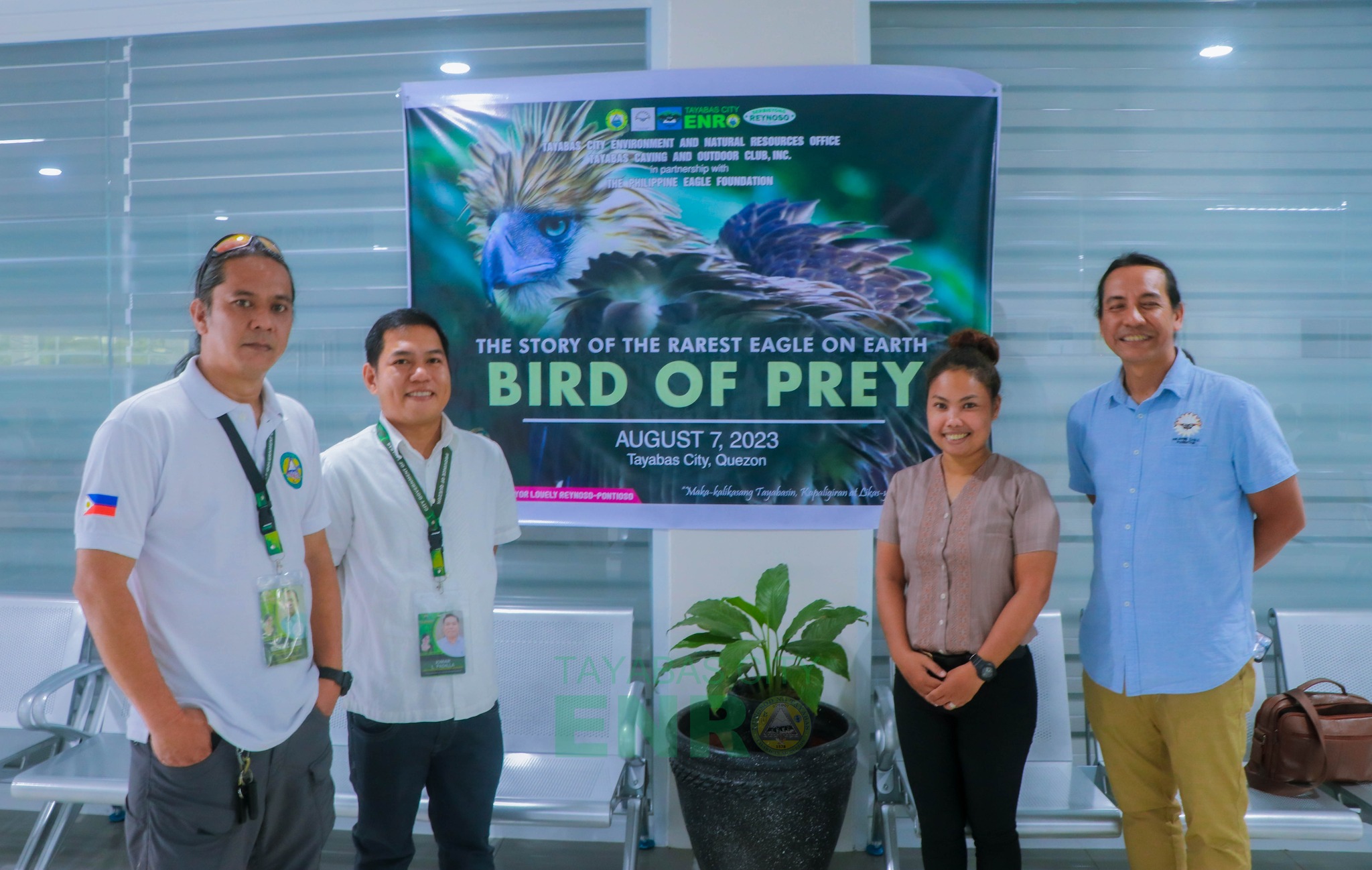 The multi-award-winning feature-length documentary Bird of Prey from the Cornell Lab of Ornithology was screened yesterday, August 7, 2023, at 9:30 a.m. in the Training Room of the New Tayabas City Hall, spearheaded by the City Environment and Natural Resources Office. Approximately 75 employees of the Tayabas City Local Government Unit in attendance.
At 2:30 pm, a public screening was held at the Silungang Bayan. 250 people watched, the majority of which were Tapat Kalikasan, Eco-savers, PWDs, and members of the Guardians Brotherhood.
The Philippine Eagle Foundation's Mr. Jason Ibañez spoke on environmental awareness to promote knowledge of the country's biodiversity and the Philippine Eagle as its National Bird.
The project is a collaboration between the Local Government of the City of Tayabas under the leadership of Mayor Lovely Reynoso-Pontioso through CENRO, Tayabas Caving and Outdoor Club, and Philippine Eagle Foundation.