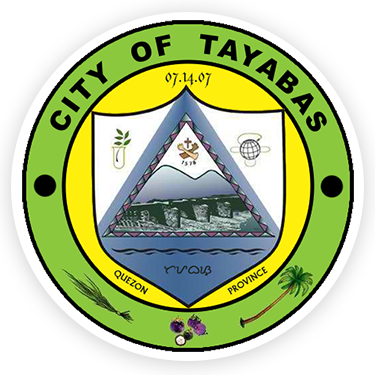 MANDATE:
The Accounting Office is responsible in ensuring the reliability, validity and transparency of the City Government's financial transactions in compliance with Philippine Public Sector Accounting Standards.
VISION:
An effective and efficient service oriented organization that provides relevant and timely Financial Reports, equipped with competent Public Servants and Systematic Accounting procedures and Internal Audit.
MISSION:
To keep an accurate record of financial transactions, prepare timely and relevant Financial Reports in comformity with Generally Accepted Accounting Principles and install an accounting system that safeguards the City Government Funds and Properties.
Contact Details:
Department Head
City Accountant
Tayabas City Accounting Office
2nd Floor New City Hall Building Brgy. Baguio, Tayabas City, Quezon
+63 42 797 2791
lgutayabas07@yahoo.com/lgutayabas07@gmail.com
MAJOR FUNCTIONS:
As per Republic Act 7160 also known as Local Government Code of 1991, the following are the
functions of the Accounting Office:
(1) Install and maintain an internal audit system in the local government unit concerned;
(2) Prepare and submit financial statements to the governor or mayor, as the case may be, and to
the sanggunian concerned;
(3) Appraise the sanggunian and other local government officials on the financial condition and
operations of the local government unit concerned;
(4) Certify to the availability of budgetary allotment to which expenditures and obligations may
be properly charged;
(5) Review supporting documents before preparation of vouchers to determine completeness of
requirements;
(6) Prepare statements of cash advances, liquidation, salaries, allowances, reimbursements and
remittances pertaining to the local government unit;
(7) Prepare statements of journal vouchers and liquidation of the same and other adjustments related thereto;
(8) Post individual disbursements to the subsidiary ledger and index cards;
(9) Maintain individual ledgers for officials and employees of the local government unit
pertaining to payrolls and deductions;
(10) Record and post in index cards details of purchased furniture, fixtures, and equipment,
including disposal thereof, if any;
(11) Account for all issued requests for obligations and maintain and keep all records and reports
related thereto;
(12) Prepare journals and the analysis of obligations and maintain and keep all records and
reports related thereto; and
(13) Exercise such other powers and perform such other duties and functions as may be provided by law or ordinance.

NEED ANY HELP?
Here you can get your perfect answer for your problem