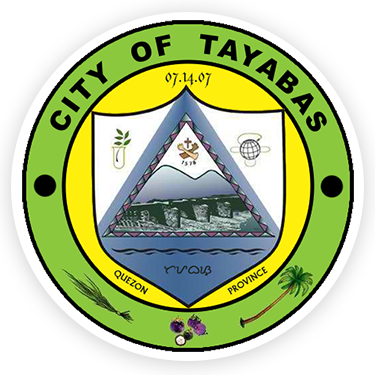 MANDATE:
Section 118 & Section 15 of the Supplemental GAD Code provide that the City Gender and Development Office shall be responsible for providing technical and administrative service to the City GAD Council in Implementing the Ordinance as mandated under the pertinent Executive Order which shall be issued for the purpose. To ensure effective and consistent implementation of the provision of the Code, the CGAD Office shall have the following functions:
a) Act as a Secretariat for the City GAD Council which shall provide administrative, operational, and coordinative support to the body, including the documentation of GAD Council meeting
proceedings;
b) Assist the Council and the Executive Committee in the monitoring of GAD PLANS and PPAs from the barangay to the city department/office level;
c) Assist the Council in capability building activities for GAD mainstreaming such as GAD/gender sensitivity orientation, gender-responsive planning and budgeting, gender diagnosis or programs/projects and gender-based information systems;
d) Assist the Council in information dissemination and awareness building and in the production of Information-education – communication tools such as regular publications, research and
monitoring reports, city gender profiling, advocacy materials, audiovisuals as well as in the Identification and maintenance of resource persons and trainers for a GAD Speaker's Bureau for the locality;
e) Assist the GAD Council in establishing and maintaining a gender-responsive knowledge center/databank;
f) Assist in establishing a GAD Focal Point mechanism in each department within the city government and in barangays for better coordination and monitoring;
g) Facilitate the holding of women's assemblies for consultation of issues and for the registration and election of women NGO/PO representatives to the GAD Council; and
h) Undertake all other works required for the effective and efficient discharge of the Council's functions.
VISION:
Tayabas City, promotes empowered and gender – responsive communities.
The Tayabasins have improved socioeconomic conditions, especially those from the vulnerable and marginalized sectors, which actively participate and benefit from gender-responsive PAPs.
MISSION:
1. Ensure that women and men from all sectors access high quality and gender-responsive program, projects and services;
2. Establish gender-responsive facilities and infrastructure assets that reduce poverty and raise
Living Standards of Constituents of the City of Tayabas, while enforcing compliance with the accessibility law, national building Code, land-use policy, and other pertinent laws; and
3. Sustain a balanced ecosystem of Tayabas City, increasing its ecological values through
restoration, rehabilitation, protection and conservation projects, with active participation of all men and women citizens and act as a vital partner in development under gender responsive
governance.

NEED ANY HELP?
Here you can get your perfect answer for your problem