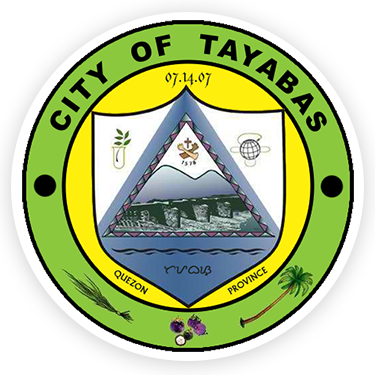 Greetings!
"Welcome to the official website of City Government of Tayabas! As your Vice Mayor, I am committed to fostering growth, unity, and progress within our vibrant community. Together with our dedicated team, we are focused on addressing the needs and aspirations of our residents, promoting sustainable development, and ensuring a high quality of life for all. Join us in shaping a future filled with opportunities and shared achievements. Your voice matters, and I encourage you to actively engage with us as we work hand in hand towards a brighter tomorrow. Thank you for your trust and support."
VISION:
A highly professional institution of legislation.
MISSION:
To support the City Mayor in implementing policies and
projects that promote the well-being and progress of the
city. This includes working collaboratively with city council members, engaging with the community, overseeing key
municipal operations, and fostering a positive and inclusive environment for all residents. Your role also involves addressing pressing urban challenges, advocating for sustainable development, and ensuring effective governance for the betterment of the city's future.
Contact Details:
LIST OF SERVICES
AND
CORRESPONDIN
G PROCESSES
Powers, Duties, and Compensation. (a) The Vice Mayor shall:
(1) Be presiding officer of the Sangguniang Panlungsod
and sign all warrants drawn on the municipal treasury
for all expenditures appropriated for the operation of
the Sangguniang Panlungsod;
(2) Subject to civil service law, rules , and regulations,
appoint all officials and employees of the Sangguniang
Panlungsod, except those whose manner appoint is
especially provided in this code;
(3) Assume the office of the City Mayor for the unexpired
term of the latter in the event of permanent vacancy
as provided in Section 44, Book 1 of the Local
Government Code;
(4) Exercise the powers and perform the duties and
functions of the City Mayor in cases of temporary
vacancy as provided in Section 46, Book 1 of the Local
Government Code; and
(5) Exercise such other powers and perform such other
duties and functions, as may be prescribed by law or
ordinance.
Please note that the specific services may vary depending on
the city's structure and the duties assigned to the Vice
Mayor by the Mayor and city council.
City Vice Mayor
City Vice Mayor
Tayabas City Vice Mayor Office
Annex Building (4 th Floor) J.P. Rizal Street, San Diego
Zone 1, Tayabas City
797-4252
cityvicemayordalida@gmail.com

NEED ANY HELP?
Here you can get your perfect answer for your problem