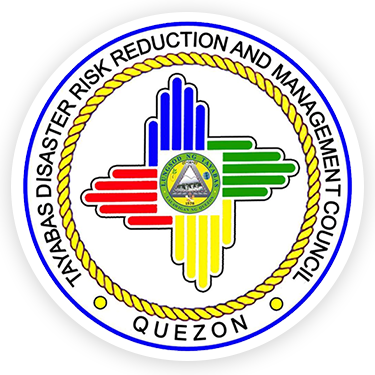 MANDATE:
Strengthening the Philippine Disaster Risk Reduction and Management system, providing for the National Disaster Risk Reduction and Management framework and institutionalizing the Disaster Risk Reduction and Management Plan, appropriating funds therefore and for other purposes. (RA 10121)
VISION:
Resilient City founded on political, economic and empowered communities that have a responsive local government that can manage own resources towards sustainable development and a well-prepared community in response to emergency.
MISSION:
The City government of Tayabas will:
Provide for the protection of its people, property, infrastructure, and material resources in order to minimize injury, loss of life, and damage to property resulting from any kind of disaster,
Provide for continuity of management function, damage assessment, public and private and immediate attention to the re-
establishment of normal operations so as to restore the normal economic functions whenever disaster strikes.
Provide for the incorporation of Disaster Risk Reduction and Management in its development programs.
Contact Details:
DEPARTMENT Head
CGDDH1/City DRRM Officer
Tayabas City DRRM Office
(042) 713-2008
(042) 373-4290
0951-218-1022
0917-839-8434

NEED ANY HELP?
Here you can get your perfect answer for your problem