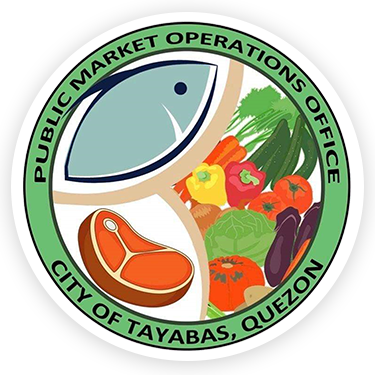 MANDATE:
As provided under Municipal Ordinance No. 96-07 otherwise known as Market Code for the Municipality of Tayabas, Quezon and City Ordinance No. 08-18- Updated Revenue Code of the City.
VISION:
A City Market that primarily serves the interests of Tayabasins, hence called "Palengke ng Tayabasin"; a City Market which showcases the cherished values among us such as cleanliness, enthusiasm to serve and a fervent desire to become a self-sustaining and progressive City Market.
MISSION:
A local public market that must be vibrant and viable Local Economic Enterprise (LEE) of the city.
Contact Details:
Section Head
Market Supervisor V
Tayabas City Public Market Office
Luis Palad Street, Angeles Zone I Tayabas City Quezon
(042) 797-2901
publicmarketoperation@gmail.com

NEED ANY HELP?
Here you can get your perfect answer for your problem