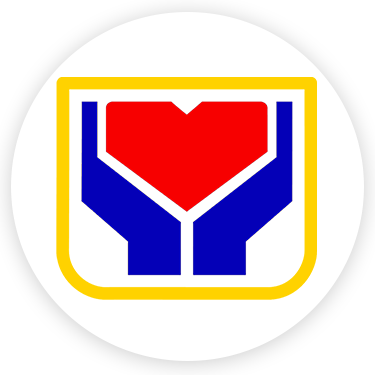 MANDATE:
The City Social Welfare and Development Office, as provided for in Section 473 of Local Government Code of 1991, is mandated to facilitate the delivery of Social Welfare and Development Programs and Services and promote enrichment in Nation Building.
VISION:
By 2030, Local Social Welfare and Development Office Tayabas City is the Local Government's standard on the delivery of services and social protection for poverty reduction.
MISSION:
To develop, implement and coordinate social protection and poverty reduction solutions for and with the poor, vulnerable and disadvantaged.
VALUES:
Respect for Human Dignity, Integrity and Service Excellence
GOALS:
Separate office to cater Social Welfare Development (SWD) programs and
services of all clientele group (children, youth, women, PWD (Person With
Disability), Senior Citizens and Individuals in Crisis Situations)
With functional Office of Senior Citizens Affairs (OSCA)
With functional Office of Persons with Disability Affairs (OPDA)
Availability of enough manpower/ staff to implement Social Welfare and Development programs and services to clientele groups
Increase the number of Child Development Center(CDC) from 50 to 60
Major Programs and Services of Tayabas CSWDO:
1. Emergency Assistance Program
Aid to Individual in Crisis Situation (AICS)
Provision of financial, medical, burial, housing/shelter, transportation, food, milk
assistance
2. Family Welfare Program
Sustainable Livelihood Program – "Dagdag o PahiramPuhunan"
Livelihood Training Program
Issuance of Solo Parent ID
Financial Benefit for Solo Parent – P1,000.00 every birthmonth
Provision of Free Philhealth Premiums to disadvantaged families
Pre-Marriage Counseling
Family and Personal Counselling for drug personalities under plea bargain agreement
Job Fair
3. Youth and Children Welfare Program
Educational Assistance Program – "DagdagBaon"
Day Care Service Program
Supplemental Feeding Program
Legal and Court related assistance
4. Senior Citizen Welfare Program
Issuance of Senior Citizen ID
Financial Benefit – P1000.00 every birthmonth
Medical Assistance
Burial Assistance – P5000.00 beneficiary
Social Pension from DSWD Regional Office – P3000.00/semester
Referral to Sinag Kalinga –orphaned/abandoned SC
Centenarian Cash Benefit/Award
5. Person with Disability Welfare Program
Issuance of PWD ID
Financial Benefit – P1000.00 every birthmonth
Medical Assistance /Milk Assistance
Payment for Psycho-educational Assessment for PWDs enrolled in SPED (P 2,000.00)
Burial Assistance
Provision of honorarium for PWD officers and coordinators o ( P 1,500.00 per quarter)
Provision of PWD assistive devices
Referral to other government & private agencies for major operation
6. Other Activities
Livelihood Assistance Grant (LAG)
Contact Details:
Department Head
City Social Welfare & Development Officer
Tayabas City City Social Welfare and Development Office
New City Hall Complex, Brgy. Baguio, Tayabas City
797-3800
cswdotayabas@gmail.com

NEED ANY HELP?
Here you can get your perfect answer for your problem